THE GRANDPA CHAIR....HIGHER, WIDER, MORE UPRIGHT AND EASIER TO GET OUT OF
After selling my regular adult Adirondack chair plan (right image, on the right) internationally for 10 years with great success, my Customers have asked many times for a chair that is easier to get out of !
I went through a lot of wood, and made a lot of kindling for the fireplace, designing the new Grandpa Chair. It was important to keep the curved back and seat, but raise the chair yet keeping the same basic design in mind. The seat is shorter, the back is more upright, but still allows you to rest your head and have a snooze.
After testing out the first version with a group of poker buddies, it was a concensus that it needed to be wider as well, for us older pirates, with sunken chests ! Here are a couple of buddies that nicknamed it the "The Bubba Chair" . The Grandpa Chair has 21" (53.4 cm) seat slats, 2" (5.1 cm) wider than the regular chair. Grandma is 5' 2" (157.5 cm), and can touch the ground flat footed. The seat height is regular chair height of 17 1/2" (44.5 cm). I have extended the height of the original back, so that taller people can rest their head. I have also kept the curved back seat slat , to match the curve of the back slats. This eliminates the "butt-bite", of the original design, caused by the space left between the back slats and the last seat slat.The arms are still 7 1/2" (19cm) wide , but shorter, and will hold a dinner plate or magazine, and comfortably rest your arms with coffee in hand. Take a look at the first Customer testimonial from France.
Plans also include pictures and dimensions of the taper sled I use on my table saw, to cut the back slats and back support pieces. The chair is totally constructed of 3/4" (1.9cm) pine, but can be made with cedar fence boards. Some of my Customers have used 1" (2.54cm) to 1 1/2" (3.8cm) stock for the legs and arms.
Dimensions - 34 1/2"W x 36"D x 46"H (87.7cmW x 91.5cmD x 116.8cmH)
Please check your spam & trash folders for any emailed instructions or plan purchases.

The mailed plans include part sizes in standard & metric dimensions, assembly instructions with matching step by step color photos, parts pictures and full size paper cut-outs, which you can trace onto hardboard for permanent templates. Each is lettered in order of assembly, and the legs are marked for bolt locations. You will be emailed the assembly instructions with my Paypal receipt, so you can start purchasing the materials and doing the straight cuts. The full size paper cut-outs will be mailed within 48 hours via Canada Post lettermail. Shipping costs are calculated in the shopping cart by country and dollar value. Please allow 6 to 10 business days for delivery out of Canada.

These downloadable plans include everything necessary to start building as soon as you print your plans. Everything listed above as well as the CAD generated PDF of FULL SIZE PATTERNS will be emailed within 12 hours after payment. You can print the patterns on your plotter or email the PDF to your local print shop for pickup. DWG files ready for the CNC, are available on Etsy.
| | |
| --- | --- |
| Digital Grandpa Adirondack Plans - $10.95 | |

| | | | | |
| --- | --- | --- | --- | --- |
| Check out the feedback comments on | | & | | and add these other plans to your cart |
| | | | | | | | |
| --- | --- | --- | --- | --- | --- | --- | --- |
| | | | | | | | |
| Folding | Full Size | Youth | Junior | Child | Settee | Footstool | Loveseat |

Complete Package of Mailed Plans for $69.50
( Regular Full Size, Folding, Grandpa, Loveseat, Youth, Junior, Child, Settee, Footstool & Table )
SAVE $15.00

These downloadable instructions and patterns are on Adobe Acrobat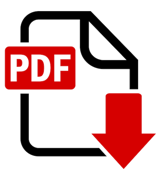 . The templates will print clearly on 8 1/2"x 11" paper for transferring onto 1" x 1" graph paper you can make with a roll of brown packing paper. Directions for building a Taper Sled, are also included. These are NOT CAD full size printable patterns and cannot be converted.
The lower price is indicative of the time it will take you to manually transfer the patterns.
| | | |
| --- | --- | --- |
| Downloadable Grandpa Adirondack Chair Plan | $5.50 | |
You will be taken to a receipt page, then a thankyou page with the web page address of the plan, after paying.
For your FREE download, click
For FAQ's regarding .pdf downloads, click here.
DOWNLOADABLE PLAN PACKAGES
THROUGH CLICKBANK'S SECURE SITE
| | | |
| --- | --- | --- |
| Full Size Chair & Footstool | $7.95 | |
| Full Size Chair & Settee Kit | $7.95 | |
| Full Size Chair, Settee Kit & Footstool | $10.95 | |
| Folding Chair & Footstool | $7.95 | |
| Full Size, Youth, Junior & Child Package | $12.95 | |
| Children's Package (Youth, Junior & Child) | $9.50 | |
| Full Package (Adult, Grandpa, Folding, Youth, Junior, Child, Settee, Stool, Table) | $23.95 | |
You will be taken to a receipt page, then a thankyou page with the web page address of the plan, after paying.

Buy All 23 Downloadable Plans for $29.95
SAVE OVER $75.00
You will receive one Thank You Page listing all plans and PDF links by category
13 OUTDOOR, 5 FURNITURE, 4 GAMES, 2 CLOCKS




Home | About | Furniture | Outdoor | Clocks | Games | Contact | Links | Policy
| | | |
| --- | --- | --- |
| | www.plansinwood.com | |