Adirondack chair plans, or Muskoka chair, can vary greatly to say the least, but this one is a sentimental favorite. I refurbished this last surviving chair of six, built by my Grandfather in the 1930's, at our Muskoka, Ontario cottage cottage.
The traditional curved top is shown above. The plans also include patterns for the other back designs, scalloped and picket
I can attest to it's comfort, as I sit in it every summer weekend morning, listening to the loons and sipping my coffee, just as my parents and Grandparents did before me.
The original Adirondack chairs had flat backs and seats, but eventually the rigid lines became more relaxed and comfortable. I have sat in many styles around cottage country, and still think this pattern is the most comfortable.
The tall, curved back cradles you, and the 19" (48.3cm) wide seat wide seat is contoured and curves under your knees. The low profile allows you to stretch out your legs. The 7 1/2" (19cm) wide arms of this chair, will hold a dinner plate or magazine, and comfortably rest your arms with coffee in hand.
I have extended the height of the original back, so that taller people can rest their head. I have also lowered, and added a curved back seat slat , to match the curve of the back slats. This eliminates the "butt-bite", of the original design, caused by the space left between the back slats and the last seat slat.Plans also include pictures and dimensions of the taper sled I use on my table saw, to cut the back slats and back support pieces.
The chair is totally constructed of 3/4" (1.9cm) pine, but can be made with cedar fence boards. Some plans use 1" (2.54cm) to 1 1/2" (3.8cm) stock for the legs and arms, which I find too heavy looking. Take a look at one in cedar built by one of our Customers, as well as both child size chairs in teak and hickory, one made of Hockey Sticks, and others from around the world on the Testimonials Page. There is also a folding plan available.
Childrens' and Youth sized plans are also available in full size mailed templates and downloadable format. A settee kit is also available, to join two adult chairs together. Two-way adjustable footstool plans are also available for the adult chair and settee, in full size mailed templates and downloadable format. An Adirondack table is also available.
Dimensions - 32 1/2"W x 37"D x 38"H (82.6cmW x 94cmD x 96.5cmH)
Please check your spam & trash folders for any emailed instructions or plan purchases.

The plans include part sizes in standard & metric dimensions, assembly instructions with matching step by step color photos, parts pictures and mailed full size paper cut-outs, which you can trace onto hardboard for permanent templates. Each is lettered in order of assembly, and the legs are marked for bolt locations. You will be emailed the assembly instructions with my Paypal receipt, so you can start purchasing the materials and doing the straight cuts. The full size paper cut-outs will be mailed within 48 hours via Canada Post lettermail. Shipping costs are calculated in the shopping cart by country and dollar value. Please allow 6 to 10 business days for delivery out of Canada.

These downloadable plans include everything necessary to start building as soon as you print your plans. Everything listed above as well as the CAD generated PDF of FULL SIZE PATTERNS will be emailed within 12 hours after payment. You can print the patterns on your plotter or email the PDF to your local print shop for pickup. DWG files ready for the CNC, are available on Etsy.
| | |
| --- | --- |
| Digital Adirondack Chair Plans - $9.95 | |

| | | | | |
| --- | --- | --- | --- | --- |
| Check out the feedback comments on | | & | | and add these other plans to your cart |
| | | | | | | | |
| --- | --- | --- | --- | --- | --- | --- | --- |
| | | | | | | | |
| Folding | Grandpa | Youth | Junior | Child | Settee | Footstool | Loveseat |

Complete Package of Mailed Plans for $69.50
( Regular Full Size, Folding, Grandpa, Loveseat, Youth, Junior, Child, Settee, Footstool & Table )
SAVE $15.00

These downloadable instructions and patterns are on Adobe Acrobat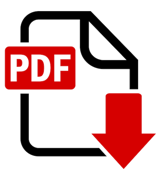 . The templates will print clearly on 8 1/2"x 11" paper for transferring onto 1" x 1" graph paper you can make with a roll of brown packing paper. Directions for building a Taper Sled, are also included. These are NOT CAD full size printable patterns and cannot be converted.
The lower price is indicative of the time it will take you to manually transfer the patterns.
| | | |
| --- | --- | --- |
| Downloadable Adirondack Chair Plan | $5.50 | |
You will be taken to a receipt page, then a thankyou page with the web page address of the plan, after paying.
For your FREE download, click
For FAQ's regarding .pdf downloads, click here.
DOWNLOADABLE PLAN PACKAGES
THROUGH CLICKBANK'S SECURE SITE
| | | |
| --- | --- | --- |
| Full Size Chair & Footstool | $7.95 | |
| Full Size Chair & Settee Kit | $7.95 | |
| Full Size Chair, Settee Kit & Footstool | $10.95 | |
| Folding Chair & Footstool | $7.95 | |
| Full Size, Youth, Junior & Child Package | $12.95 | |
| Children's Package (Youth, Junior & Child) | $9.50 | |
| Full Package (Adult, Grandpa, Folding, Youth, Junior, Child, Settee, Stool, Table) | $23.95 | |
You will be taken to a receipt page, then a thankyou page with the web page address of the plan, after paying.

Buy All 23 Downloadable Plans for $29.95
SAVE OVER $75.00
You will receive one Thank You Page listing all plans and PDF links by category
13 OUTDOOR, 5 FURNITURE, 4 GAMES, 2 CLOCKS




Home | About | Furniture | Outdoor | Clocks | Games | Contact | Links | Policy
| | | |
| --- | --- | --- |
| | www.plansinwood.com | |